22 March, 2022

Online conference "Tokyo from 1964 to 2021: the "postponed" Olympic City" for the Japanese Cultural Institute in Rome is available on youtube here .
"Even though Tokyo couldn't host its first Olympics because of the war, it managed to conquer the world with the 1964 games. And in 2020, it has postponed the event by about one year due to the coronavirus pandemic. Learn more about the past and present of the Japanese capital."
The conference is part of Orientamenti series, talks curated by scholars and professors who are fellows of the Japan Foundation research programs.


23 February, 2022

Together with the Bureau du design of Montreal City, we are hosting a webinar on temporary and transitional public spaces. Open to all, the session aims to be both pedagogical and inspirational. It will outline lessons learned from various pedestrianization projects on commercial streets implemented by Montréal over the past two years, as well as explore innovative design practices that could strengthen further actions. It is an opportunity to get together, share ideas and get involved in the collective endeavours for high quality summer 2022 projects.

It will be held at noon on Wednesday, February 23. Registration is mandatory.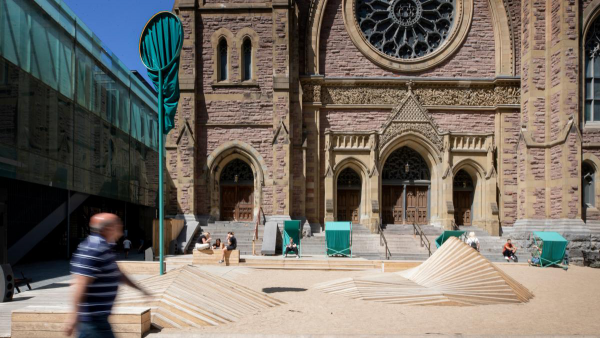 OASIS | Plage Saint-James, Montréal, 2021

31 December, 2021

I am pleased to announce my newest paper Tokyo Playground: the mutation of what is a necessity into a public amenity in A+U Architecture and Urbanism Magazine "Infra ordinary Tokyo, Right to the City" curated by Darko Radovic.
Available here.


04 December, 2021

Glad to be a moderator at the International Seminar Phyllis Lambert "Planetary Assemblage" organized by Alessandra Ponte.


12 November, 2021

Talking on the power of design thinking for society
at the "Les dîners-causeries" of the University of Montreal.


15 June, 2021

Next Thursday, find *your place* at the Regions in Recovery Global E-Festival. Join Vedrana Ikalovic and myself with "Collaborative workspace: in between the third-space and non-lieu" at the SS04 III. The Different Functions of Collaborative Workspaces in Rural and Suburban Areas at 15:00 – 17:00 (GMT+2).


14 June, 2021

Very glad to share some insights on the design evolution of work & learning spaces with Robert Martellacci and MindShareEdTech.


1 May, 2021

The first edition of the Atelier NEUF Global Design Studio bringing together the three schools of architecture in Quebec ended last week. The final reviews showed the richness of the reflections carried out by the 39 participating students, who were able to show creativity in the face of the challenges posed by the "city of tomorrow" in the context of the municipality of Knivsta in Sweden. Congratulations to all, and a big thank to Michael Doyle from Université Laval, Nik Luka from McGill University, NEUF Architect(e)s as well as to the members of the jury for their participation in this first edition of the program.


31 April, 2021

Thanks to the Nagaoka Review for the nice discussion on cities, urban health, dreams and tennis.


22 October, 2020

Pleased to be part of the panel Cities at Night, in conversation with Andrew King, Anthony Kiendl and Shauna McCabe. The discussion airs on Friday 23 October at 8 pm as part of the WRLDCTY Virtual Festival.
"Explore how design, architecture, and policies play a role in defining the identity and culture of urban spaces after dark. With night activities and flexible working hours increasingly redefining urban experience, today's cities are alive 24 hours. Nighttime planning addresses complex conditions making places more welcoming, heterogeneous and inclusive from dusk to dawn, while influencing the way citizens use, move, and enjoy the city."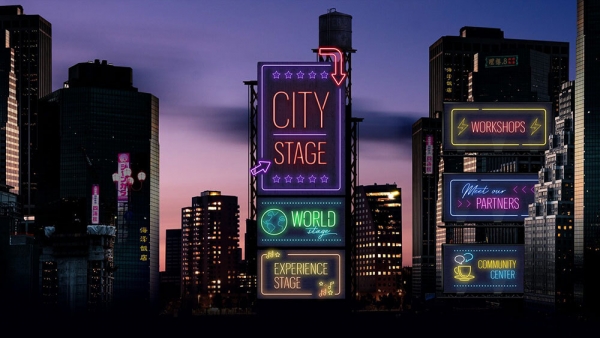 07 August, 2020

Performing the City online symposium organised by the University of Sydney, co-presented by Sanné Mestrom, Ian Maxwell and Luke Hespanhol.
"Public space is always contested. Competing interests vie for access to sites, proposing divergent—sometimes compatible, but frequently conflicting—uses, meanings, aesthetics, aspirations. The discourses and practices engaging directly with the question of public space range from those of the physical/structural industries associated with the built environment (landscape architecture, urban planning), through to the cultural, sociological, and the phenomenological (the public realm as experienced directly through embodiment). And of course, everyone—not only scholars and other professionals—has a stake in the game: we all share—and contest—the places in which we live, work, play, and gather."
I will be there as a respondent to Dr. Quentin Stevens keynote session.


26 May, 2020

Delighted to share with Domus some small ideas for Tokyo 2021
Tokyo dal 1964 al 2021: la città olimpica "rinviata"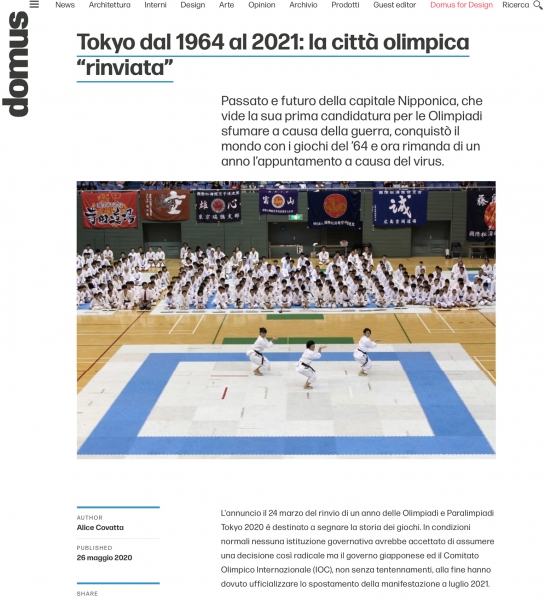 22 May, 2020

Online lecture for Udine University presenting some old obsessions framed in the pandemic context "La città [im]produttiva. Da Animal Crossing New Horizon a Broadacre City"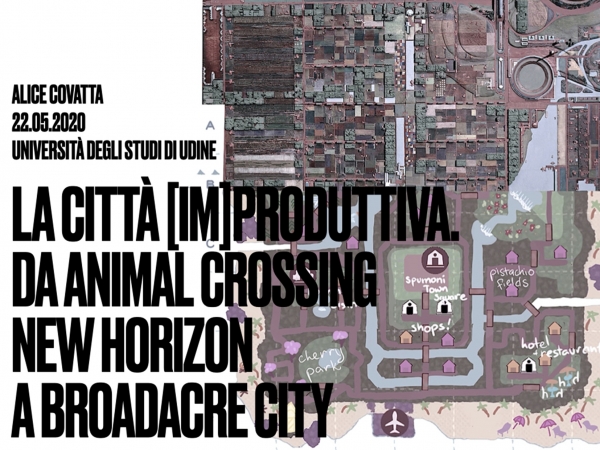 16 February, 2020

On Sunday Fukafukadom will be presenting the photo project "Relatio" by Tornanti.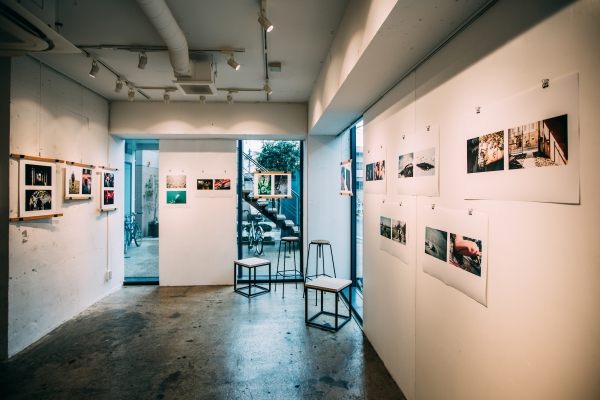 About Tornanti and the project:

Tornanti is Eloise and Francesco, two Italians sharing the passion for photography and cycling. Since 2012 they have been following the most important cycling races across Europe. Tornanti's photos have been exhibited in Italy, Spain, and Florida and have been published in several magazines and books.

Relatio is a series of diptychs showcasing cycling races and everyday life photographs coming together. Details become the protagonists of this series by developing a direct visual language: light and shadows, lines and shapes, matter and objects, the long wait and the ineffable moment, they all converse between each other. Exploring these relationships helped Tornanti to show how these two worlds are so close and connected.
The name of the project Relatio in Latin means connection but also narration: with these two words Tornanti is bringing the spectator closer to the passion and suffering of cycling and showing everyday life under a new perspective.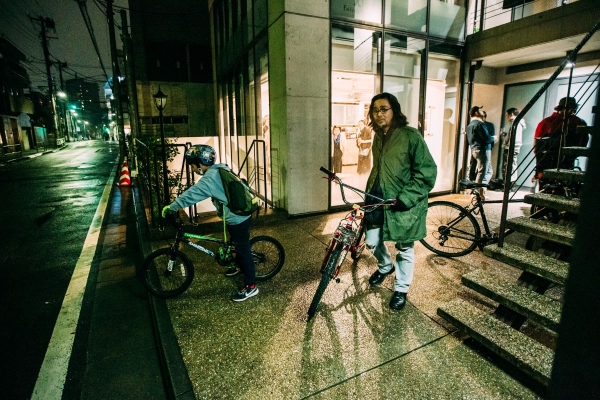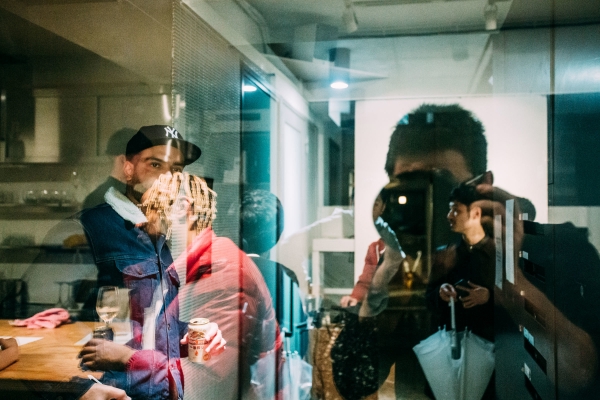 pics Curtsey Tornanti

20 January, 2020

CoPE has been invited to a dwellings competition (Wohnen am Illerpark) in the city of Neu-Ulm. Our proposal has reached the second round in the evaluation process.
An amazing team worked on this project with us Luca Perlangeli, Andrea Cappiello Alina Lippiello Xuang, Yuki Mori, Amami Iwata and Stefano Goffi.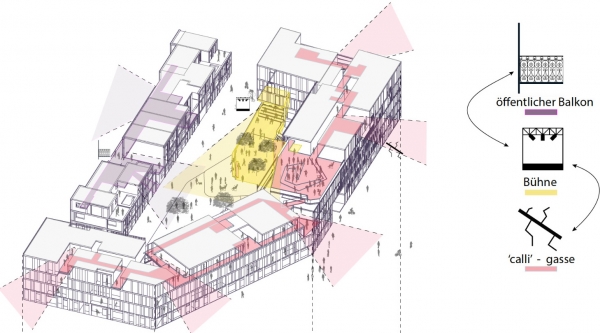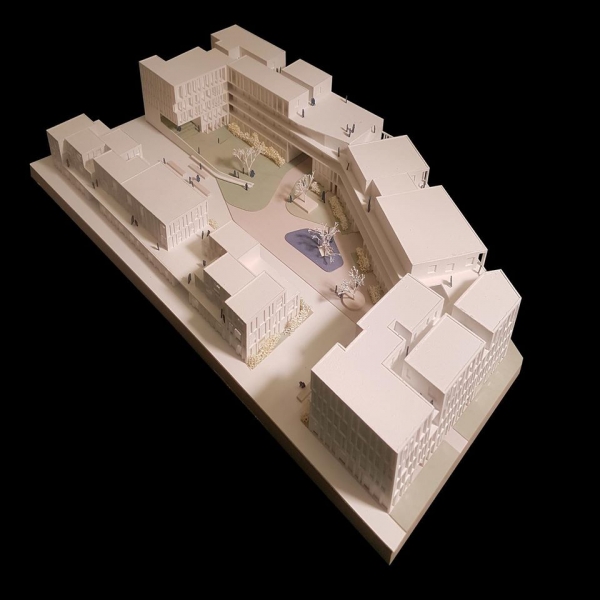 16 January, 2020

A quick preview of CoPE proposal for the Europan 15, 'The new productive Habitat of Selb', focuses on natural presences, urban structure and new productive functions as a whole, with a new balance between urban and environmental structures, local historical legacies and innovative sustainable solutions which will provide a new identity for the entire area.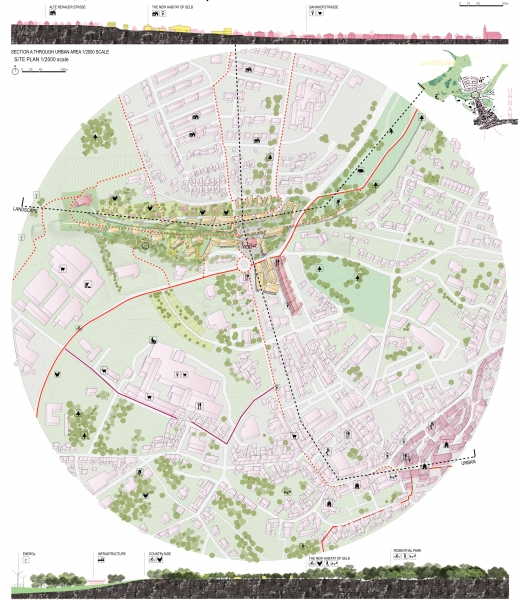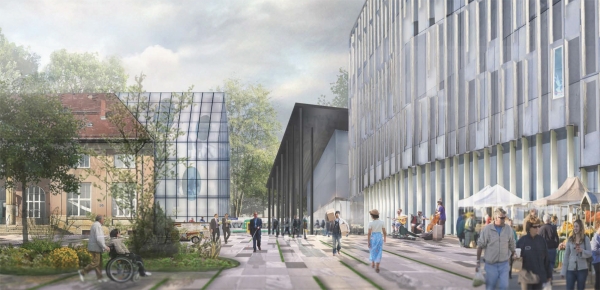 01 January, 2020

Chasing new dreams...
HAPPY 2020
明けましておめでとうございます。
BUON ANNO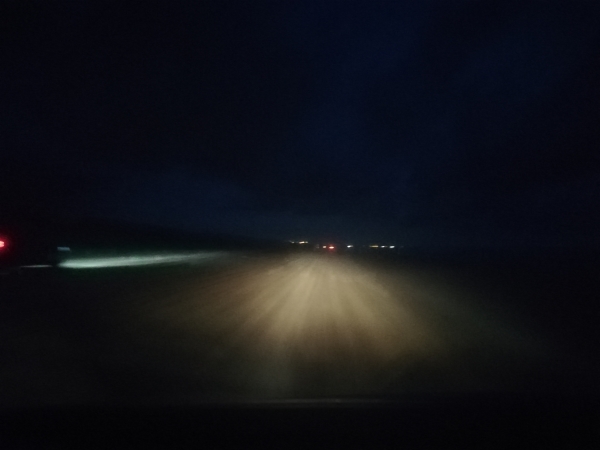 Chirihama Beach Drive


07 November, 2019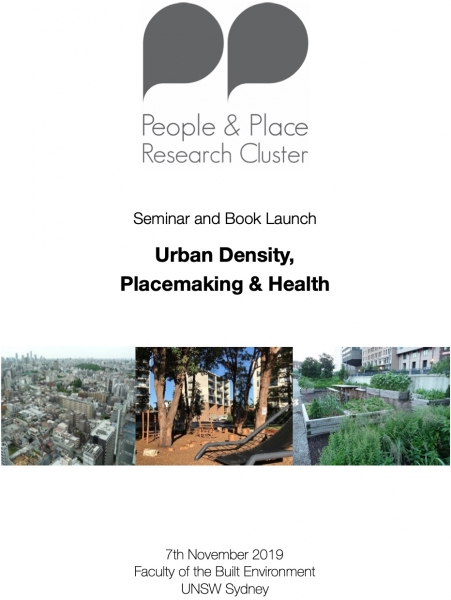 Keynote Speaker at the Faculty of the Built Environment UNSW Sydney for the Seminar and Book Launch, Urban Density, Placemaking & Health.


I will present a more recent insight about my research Integrating urban design into mental health.
"Cities, agencies and private companies have endless data on elements such as the weather, transport flows or parking, yet data on the mental health related to the urban environment is still lacking. However, maintaining mental health is essential not just for our personal wellbeing, but also to achieve resilient, sustainable cities. One factor is sure, the fact that the increase of mental health disorders including severe psychosis are largely urban phenomena raises the question on the correlation of urban design and mental health. The lecture identifies a paradigmatic case study in Tokyo, one of the largest metropolises in the world, through which urban design becomes the conjunctive component between body and city; individuality and commonality; and, intimacy and density. In this context, whether or not urban design can preserve and promote mental wellness within Tokyo's metropolitan density is examined."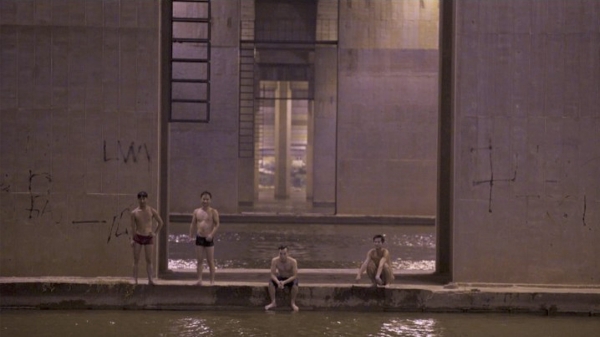 05 November, 2019

HERE in the Sydney news "Better urban design could improve mental health"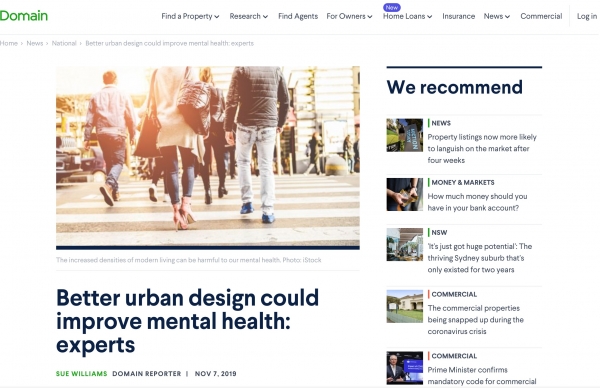 19/22 July, 2019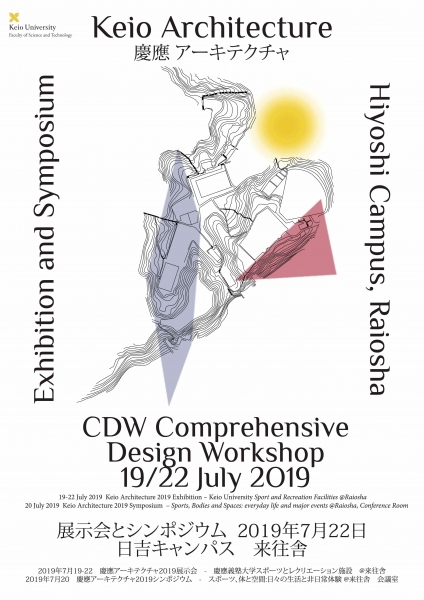 Happy to be part of the organisational team of Keio Architecture Comprehensive Design Workshop, with Exhibition, Guest Lectures and Symposium which are all part of broader celebrations of the 80th anniversary of the Faculty of Science and Technology.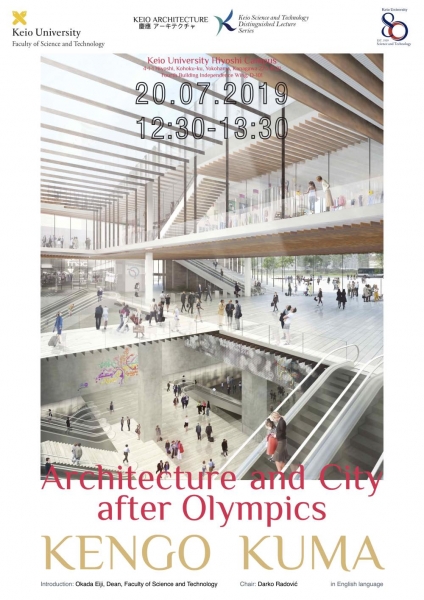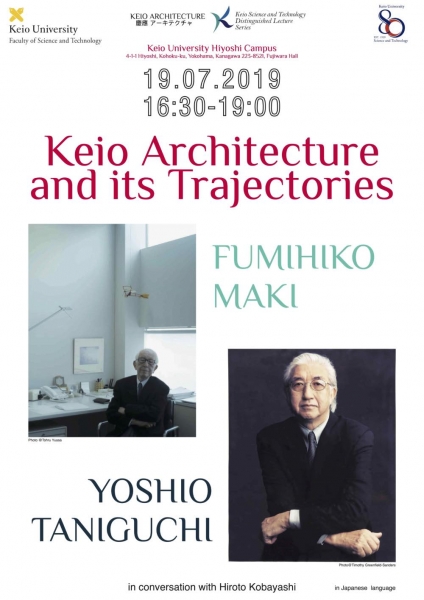 The visitors will see the latest efforts of Keio Architecture students and the Awards Ceremony, attend two events in Science and Technology Distinguished Lecture Series and attend the Sports Bodies Spaces Symposium, which we co-host with Keio Institute for Sport and Education.
Join this Keio architectural and urban feast!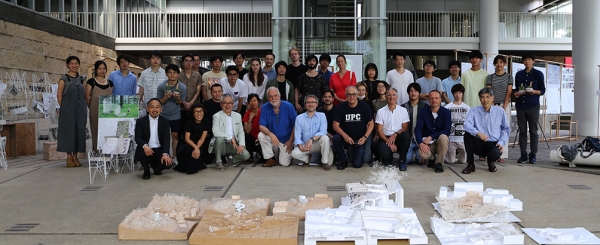 08 June, 2019

CoPE is currently working with the municipality of Neu-Ulm studying the option to implement a new masterplan for the area of Vorfeld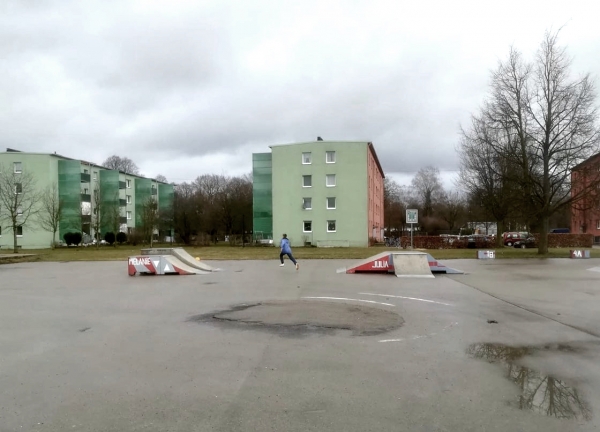 01 May, 2019

Delighted to discuss our experience with CoPE for The Architectural Review after winning Europan 14 in Neu-Ulm.
You can read the full interview here.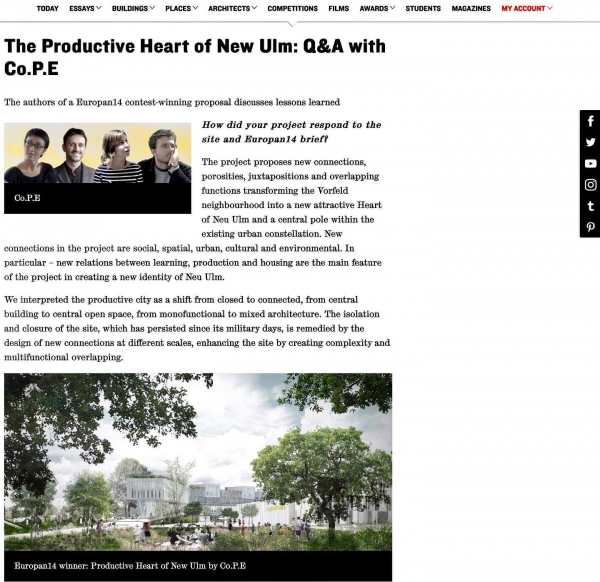 03 April, 2019

Overwhelmed to have been invited as speaker for the conference Integrating Health into Urban Planning towards Sustainable Development Goals in Developing Countries at Unisel University in Kuala Lumpur and organized by Kyoto University.
I will present the Centre for Urban Design and Mental Health and how to integrate density and intimacy in Tokyo public space through Jimbocho case study.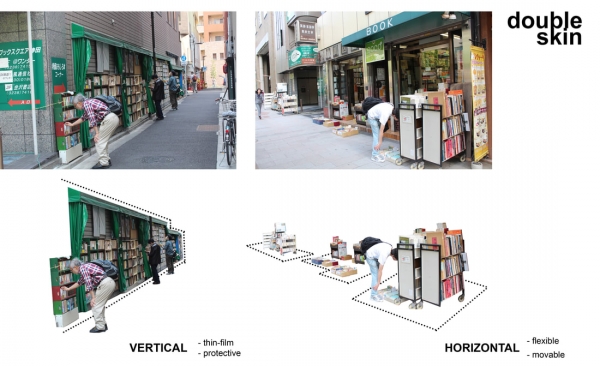 05 March, 2019

Book launch: Integrating Food into Urban Planning
5:45 pm to 7:30 pm, 05 March 2019
@ The Kennedy Lecture Theatre UCL
30 Guilford Street
London
You are warmly invited to join us for the launch of 'Integrating Food into Urban Planning', co-edited by Professor Yves Cabannes with Cecilia Marocchino.
Panellists: Yves Cabannes, Emeritus Professor of Development Planning, University College London, Development Planning Unit [UCL/DPU]; Cecilia Marrochino, urban planner, Food and Agriculture Organisation [FAO], Rome; Imogen Bellwood, researcher, Institute of Development Studies, UK; Cecilia Delgado, researcher, Interdisciplinary Centre of Social Sciences, Universidade Nova de Lisboa, Portugal; Alice Covatta, postdoctoral fellow in architecture and urban design at Keio University, Japan; John Taylor, urban planner and activist, founder of the local Indonesian NGO Yayasan Kota Kita.
Discussants: Professor Corinna Hawkes, Director, Centre for Food Policy, University of London; Dr. Colin Marx, Director of Doctoral Study, UCL / DPU.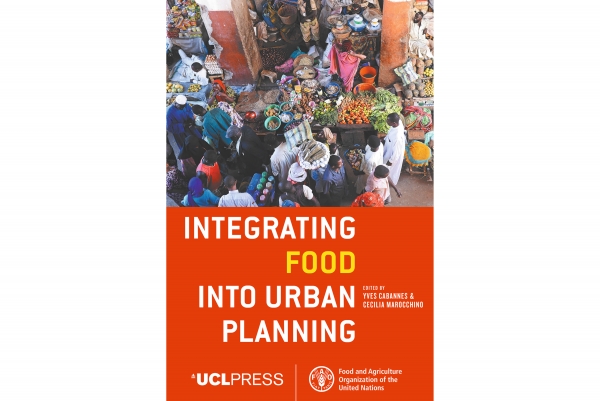 18 December, 2018

Integrating food into urban planning book is out now, edited by Yves Cabannes and Cecilia Marocchino.
A collaboration between the The Bartlett Development Planning Unit UCL and the Food and Agriculture Organization of the United Nations FAO, aims to fill the gap between food culture and urban planning with more than 20 city-based experience, including...Tokyo with my research on Tsukiji fish market and neighborhood.
Long life to Tsukiji!!!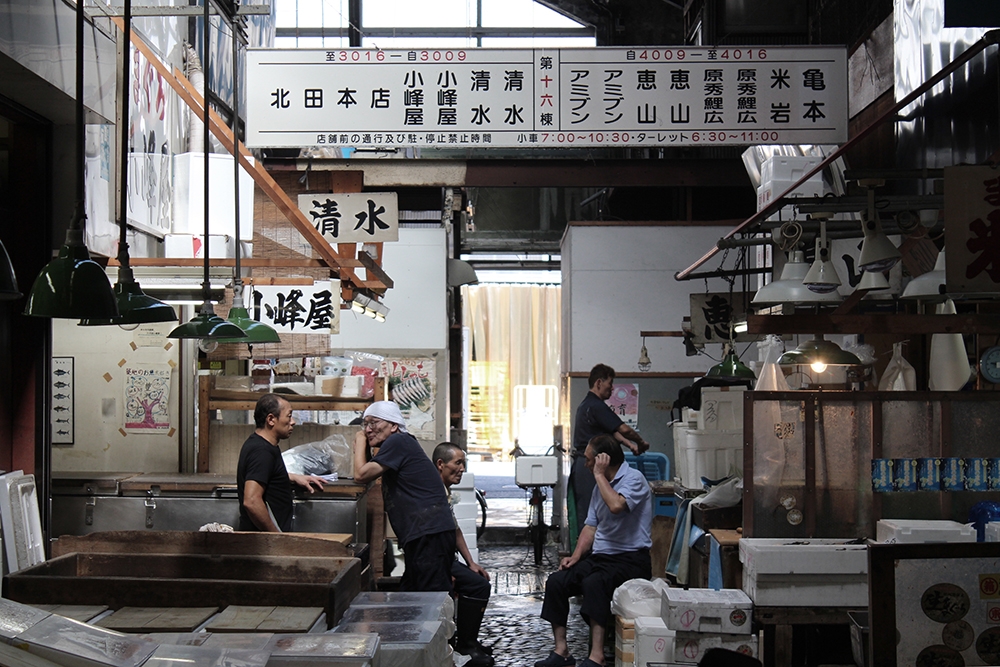 26 November, 2018

Lecture "Tokyo Playground: the Urbanism of play in everyday human experience" at Keio University, Yagami Campus.
Tuesday 27 November 2018 h16-18
Presenting the work on cities and play developed during the Post Doctoral Fellow from Japan Foundation.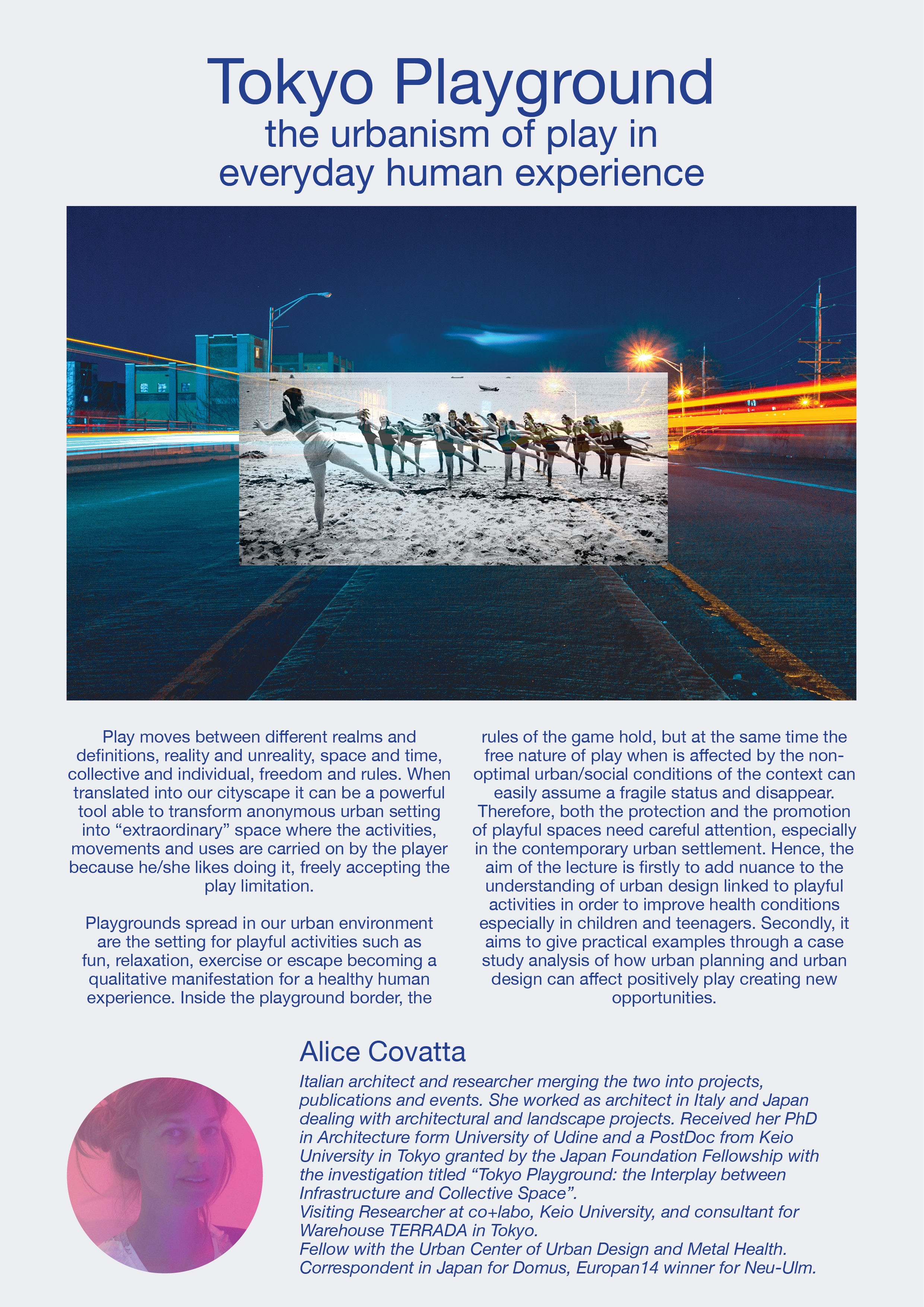 24 November, 2018

open 16:00 /// close 23:00
Sound Studio DOM
〒166-0003
東京都杉並区高円寺南4-25-7
五明堂駅前ビル3F

FUKAFUKADOMとは"プレイグラウンド"をテーマとしたイベントです。
国籍やジャンルを問わず様々な表現者たちが
自由に自己表現のできる開かれた遊び場を創出することをめざしています。
ジャンルレスな分子の融合によるカオティックな空間は
あなたのセレンディピティを宇宙的に広げるでしょう。
今回は、
まったくジャンルの異なる3バンド、DJ、インスタレーション、
舞踏ダンサーによるパフォーマンス、占い師による人生相談やトークなどなど、さまざまなコンテンツを予定しています。
ぜひこのカオティックな空間を体験しに遊びにきてください。

FUKAFUKADOM aims to create a wide playground for open self-expression. Chaotic space grown out of the fusion of intangible molecules able to cosmically extend your serendipity.
This time, three bands of completely different genres, DJs and installation art, a Butoh dance performance and life consultation by our fortune-teller are just some of the contents to be expected.
Come and join FUKAFUKADOM!

art director and content creator
Tepp Ueno
Alice Covatta
Kazuma Kurihara

immoral bands
Legion Of Andromeda
jari jari james
The Five Rings

dj
Jeremy Yamamura
Tanda
un poco piccante
KZM
diletta

performance
Taz Burns

installation art
Jean Sadao

spatial intervention
VedraVedra
Celeste
Alice Covatta

talk
Ryo Noguchi

fortunetelling/人生相談
Asahi

flea market
Crafti
Dog

bar
Bakitomadō

food
FukaFuka食堂

flyer design
Tadzia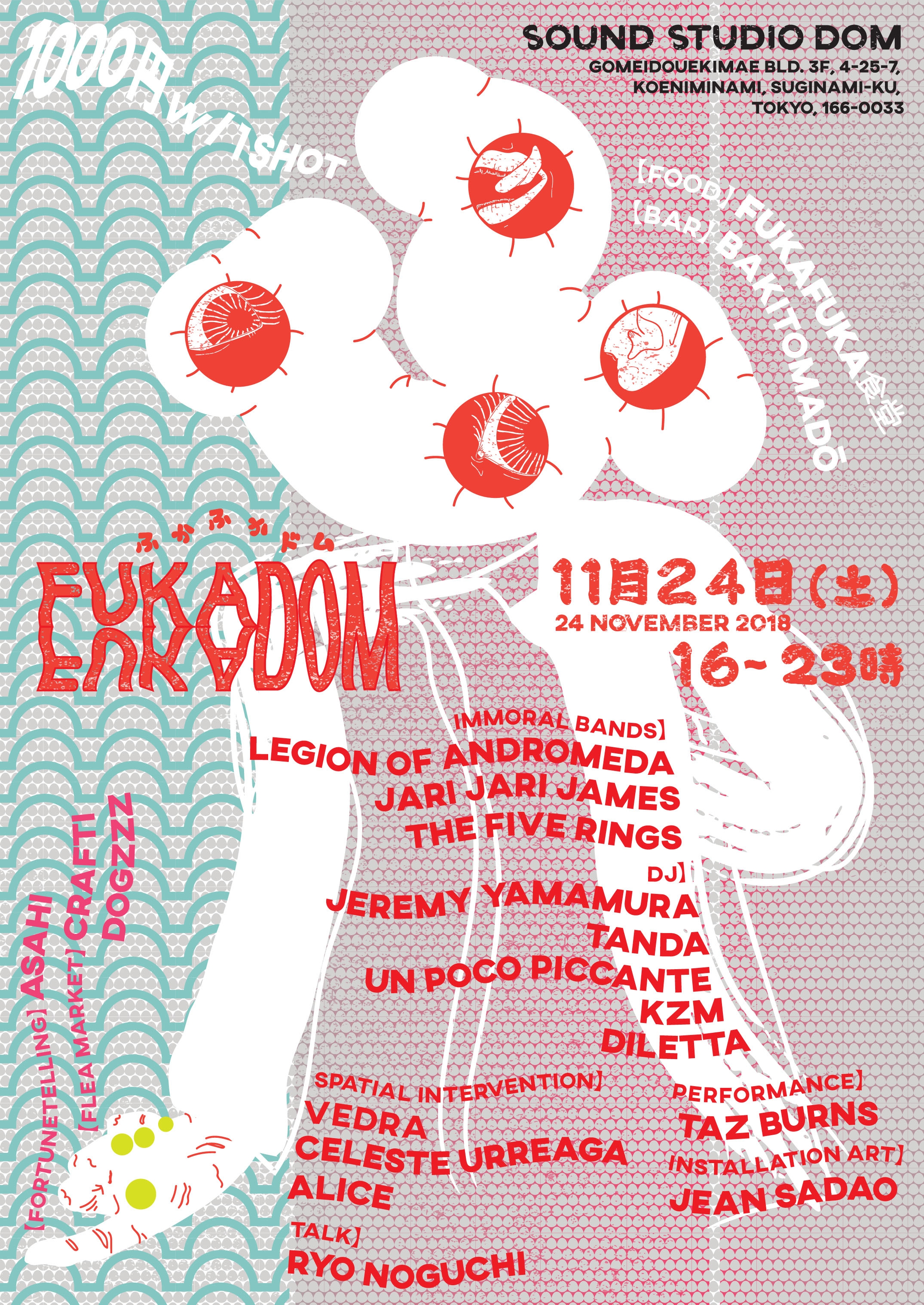 03 October, 2018

Exhibition of the Europan 14 winning project The new Heart of New-Ulm
with COPE Architect
3/20 October 2018,
IUAV Ex Cotonificio Santa Marta Venezia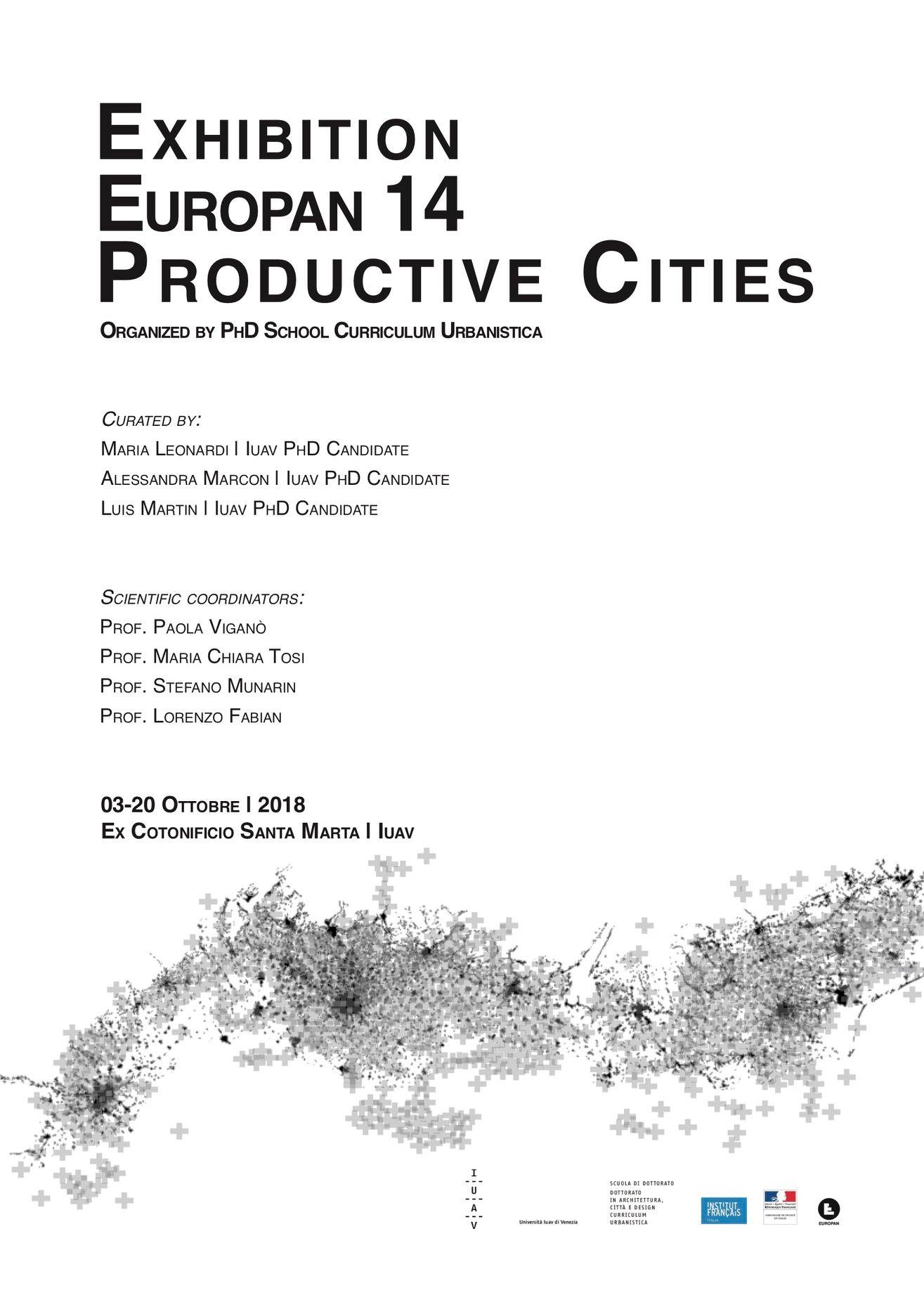 16/20 October, 2018

Paris Asian Art Fair and TERRADA Warehouse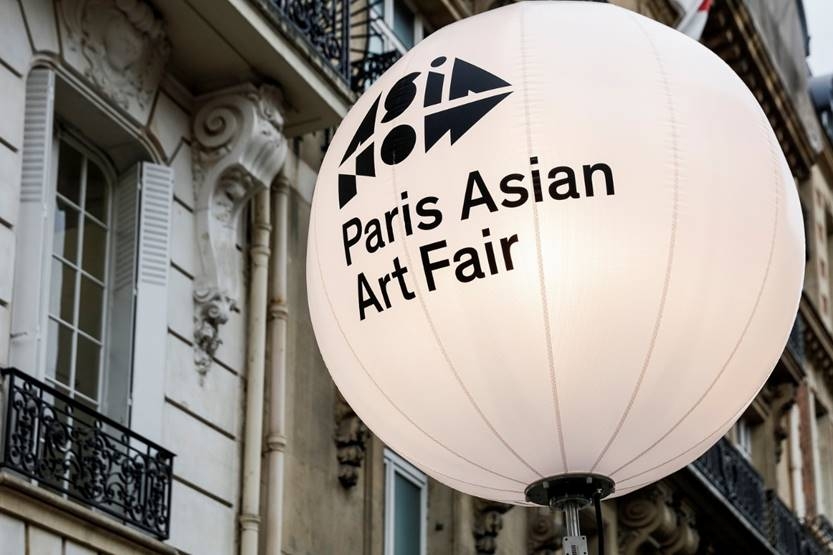 09 April, 2018

Enjoy a small bite of Sanaa latest project in Domus March issue.
Kazuyo Sejima + Ryue Nishizawa – SANAA, Tsuruoka Cultural Center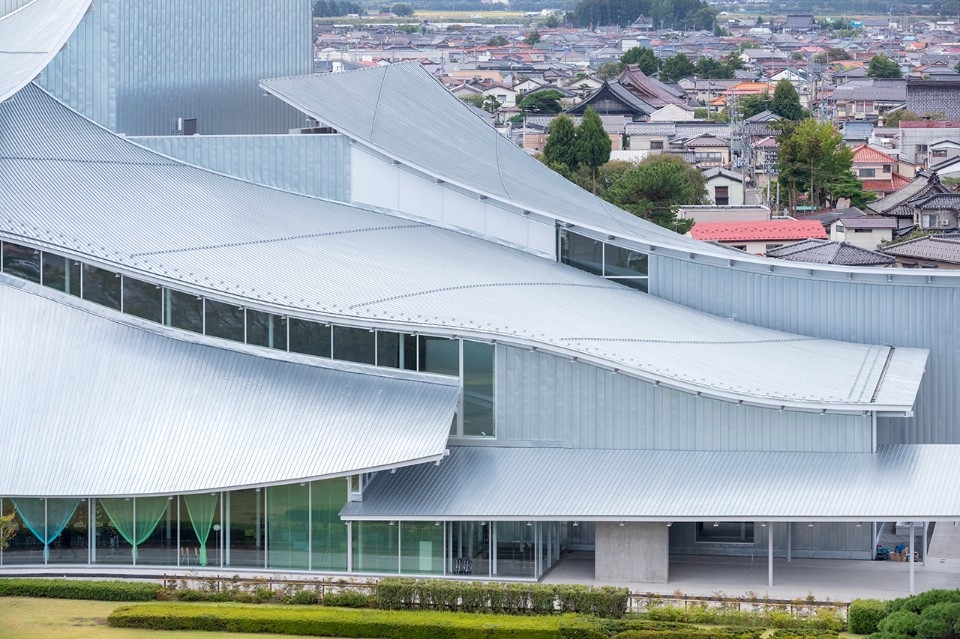 (…) The project is the Shogin TACT Tsuruoka, the Cultural Hall for the city of Tsuruoka in northern Japan, on the less man-made stretch of coast bordering the Sea of Japan. It develops as a multifunctional space on the same site as the old cultural centre, with the pur- pose of stimulating the whole of Yamagata Prefecture via its future artistic activities.
(…) In 2012 SANAA won the competition and designed an extension for the community's new civic activities beside a garden and a Han school. Their project incorporated the pre-existing structures of the student and artist collectives which were active at the time of the previous cultural centre.

You can read the full article in Domus March 2018 issue 1022 about reason and emotion, editorial Michele De Lucchi.