Alice is Assistant Professor in Architecture, City and Territory at the Université de Montréal. Achieved degree with honour at IUAV University of Venice and PhD with highest distinction in Architecture and Urban Design from University of Udine. In 2016, she was awarded with the Japan Foundation Fellowship, then she was researcher at Keio University in Tokyo, at co+labo, Keio University,. Alice has merged research with design working as architect in international companies (Andrea Caputo, KKAA, Albert Abut Architecture) then in 2017 she co-founded CoPE Office, that won the Europan14 for the urban development of Neu-Ulm in Germany, today is an ongoing project.

Research Fellow for the Center of Urban Design and Metal Health. Collaborator in Japan for Domus magazine. Consultant for Warehouse TERRADA in Tokyo. Her works have been exposed, among others, at MAXXI Museum in Rome, Venice Biennale; delivered presentations in various international congresses and conferences; collaborated with specialists in local governments and institutions.

Her focusses of investigation are urban scenarios aimed at the improvement of the livability of public spaces and that have potential to become a meaningful part of a bottom-up design process that enhances community and generational cooperation. In the past years, she has been investigating the fast growth of urban and cultural setting in Asia, particularly in Tokyo. Her current aim is to conduct an interdisciplinary research and education connecting urban design and health, to find best possible strategies and solutions to today's urban health challenges.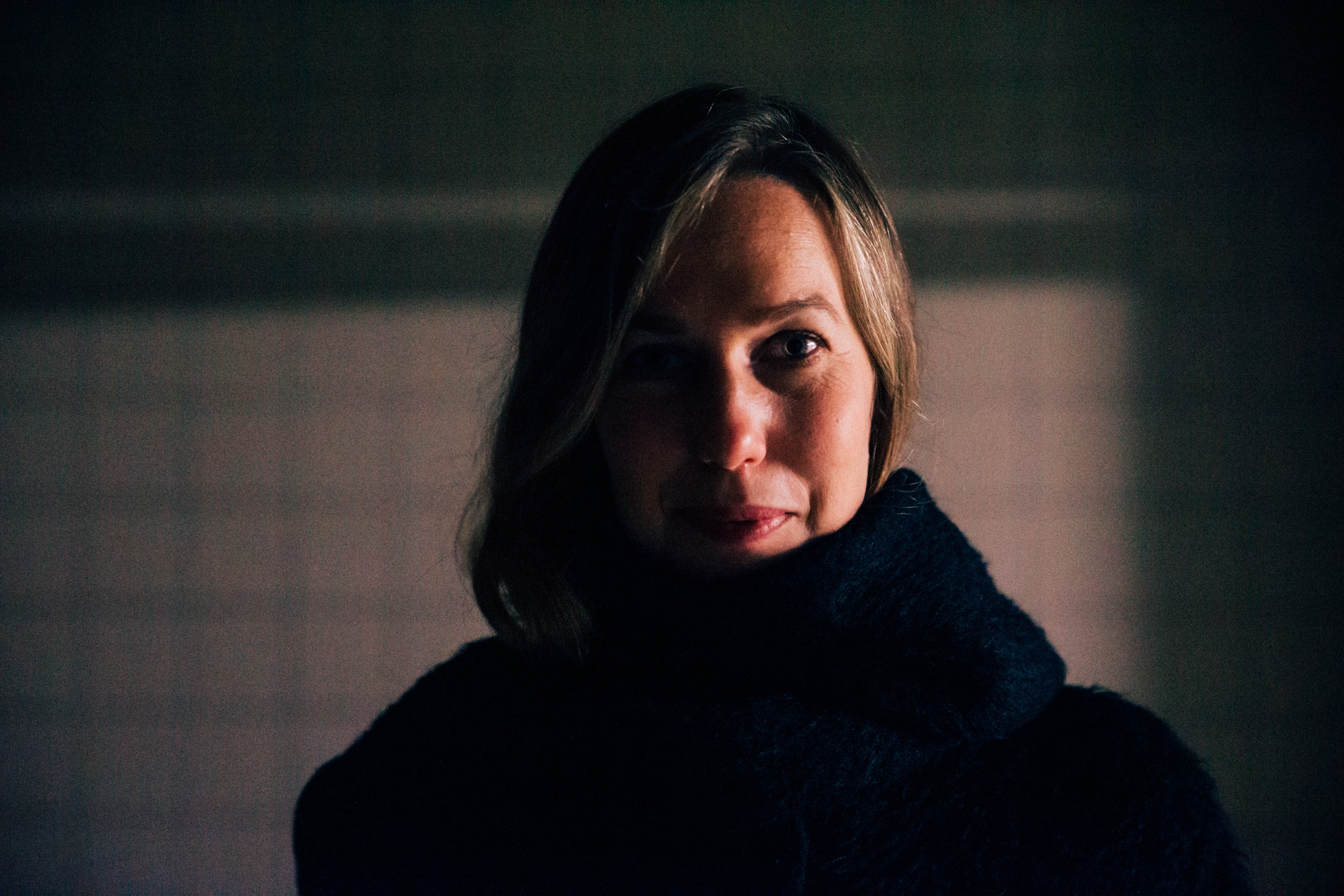 Photo courtesy of Eloise Mavian

Detailed CV Linkedin
Publication Record Research Gate
Instagram

Fellowships and Awards

2017 Europan 14 winner with The productive hearth of Neu-Ulm project

2016 Winner of the Intellectual Exchange Fellowship, Japan Foundation, Tokyo

2016 Second prize in the Sogin International Competition while at Corde Architetti Associati

2015 Honorable mention for the Passages. Transitional Spaces for the 21st Century international competition

2015 Second prize in the CineCity Film Competition, Melbourne, with Eloise Mavian

2011 First prize competition for Aalst Masterplan in Belgium while at SpedStudio

2010 First prize competition for mixed use project in Vicenza while at Silvia Bortolini Architect

2010 Scholarship at Cambridge Centre of Landscape and People CCLP, UK

Pubblications

Covatta Alice, The monument for Fukuoka. Architecture sensitive to human emotions and economic prosperity in Aldo Rossi, Perspectives from the World, Il Poligrafo, 2019

Covatta Alice, Planning a local and global foodscape: Tsukiji fish market in Tokyo in Integrating Food into Urban Planning, UCL PRESS, 2018

Covatta Alice, From infrastructure to playground: the playable soul of Copenhagen, Journal of Urban Design and Mental Health, 2018:5

Covatta Alice, Kazuyo Sejima + Ryue Nishizawa / SANAA Tsuruoka Cultural Hall , Domus 1022, March, 2018

Covatta Alice, Tokyo Playground: the Interplay between Infrastructure and Collective Space, UIA 2017 Seoul World Architects Congress, 2017

Covatta Alice, Density and Intimacy in Public Space. A case study of Jimbocho, Tokyo's book town, Journal of Urban Design and Mental Health, 3:13, 2017

Ikalovic Vedrana, Covatta Alice, Medina Ana, Two Modes of Tokyo Temporalities. Shibuya and Taito under-construction everyday life, COHDA Human Development in Asia, 2017

Ikalovic Vedrana, Covatta Alice, Medina Ana, Meantime Shibuya. Potential and Opportunities of Temporal Common Spaces in Shibuya's Urban Redevelopment, Management and Sustainability in a Globalized World, 2017

Barbarewicz Piotr, Covatta Alice, Anticipating the Impossible, TRA UTOPIA E REALISMO. Nuovi cicli di vita per gli insediamenti urbani di recente formazione, 2017

Covatta Alice, Drinking Architecture. Fog as a possible architectural device able to connect the landscape and water demands of the Canary Islands, ISPALEM - Interregional Society for Participation in Agribusiness Land-scape and Environmental Management, 2017

Bertagnin Mauro, Covatta Alice, Yassin Mohamed Salih, Foodscape: informal place for sale and trade, Second International Conference on Agriculture in an Urbanizing Society. Reconnecting Agriculture and Food Chains to Societal Needs, 2015

Covatta Alice, Female Topography, In the Search of Urban Quality: 100 Maps of Kuhonbutsukawa Street, Jiyugaoka, Mn'M edition Tokyo: Flick Studio and IKI, 2014

Covatta Alice, DIY Landscape, Le pietre sono parole : Stones are Words. Architecture of the places beyond the frontiers of diversity: Mostar, Neretva, Spalato and Costa Dalmata, Mimesis, 2013

Bertagnin Mauro, Covatta Alice, City growth and food decrease, Agribusiness Paesaggio & Ambiente, Vol. XV, n.1, March, 2012

Covatta Alice, Roselli Sissi, Trevisanato Valentina, Microclimi e Macrostrutture, Notazioni Udinesi, Mimesis, 2012

Talks

Integrating urban design into mental health, Seminar & Book Launch about Urban Density, Placemaking and Health, People and Place Research Cluster, UNSW Sidney, 2019

How to integrate density and intimacy in Tokyo public space through Jimbocho case study, Integrating Health into Urban Planning towards Sustainable Development Goals in Developing Countries Conference, Unisel University, Kuala Lumpur, 2019

Planning a local and global foodscape. Tsukiji fish market in Tokyo, Book launch: Integrating Food into Urban Planning, University College London, 2019

Tokyo Playground. The Atlas of Emotional Infrastructure, UIA 2017 World Architects Congress, Seoul, 2017

Tokyo Love affair, the interplay between the infrastructure and the common space,Visual Methods Conference: Visualising the City, Singapore, 2017

Two Modes of Tokyo Temporalities. Shibuya and Taito under-construction everyday life, COHDA Human Development in Asia with Ikalovic Vedrana and Medina Ana, Hiroshima, 2017

Meantime Shibuya. Potential and Opportunities of Temporal Common Spaces in Shibuya's Urban Redevelopment,Management and Sustainability in a Globalized World with Ikalovic Vedrana and Medina Ana, Fukuoka, 2017

Foodscape: informal place for sale and trade, the Second International Conference on Agriculture in an Urbanizing Society. Reconnecting Agriculture and Food Chains to Societal Needs, Rome, 2015

Tsukiji: la cucina di Tokyo, Demanio Marittimo Km 278 edited by C. Colli and P. Ciorra, Senigallia IT, 2015

Exhibitions

Solo exhibition Yamanote-sen at Centro Culturale Candiani, Venice , 2016

Tsukiji strip:Tokyo's Pantry at FOOD dal cucchiaio del mondo, MAXXI Museum, Rome, 2015

Film entitled The Journey has been selected and screened for Cinecity Project 2015 in Melbourne Australia. The project won the Second Prize, 2015

Documentary Palast der Republik of Berlin has been displayed during Venice Biennale of Architecture, 2009