Suncheon Art Platfrom

Location: Suncheon, Korea
Team: Massimo Galeotti Architetto
Project type: architecture and urban design
Year: 2016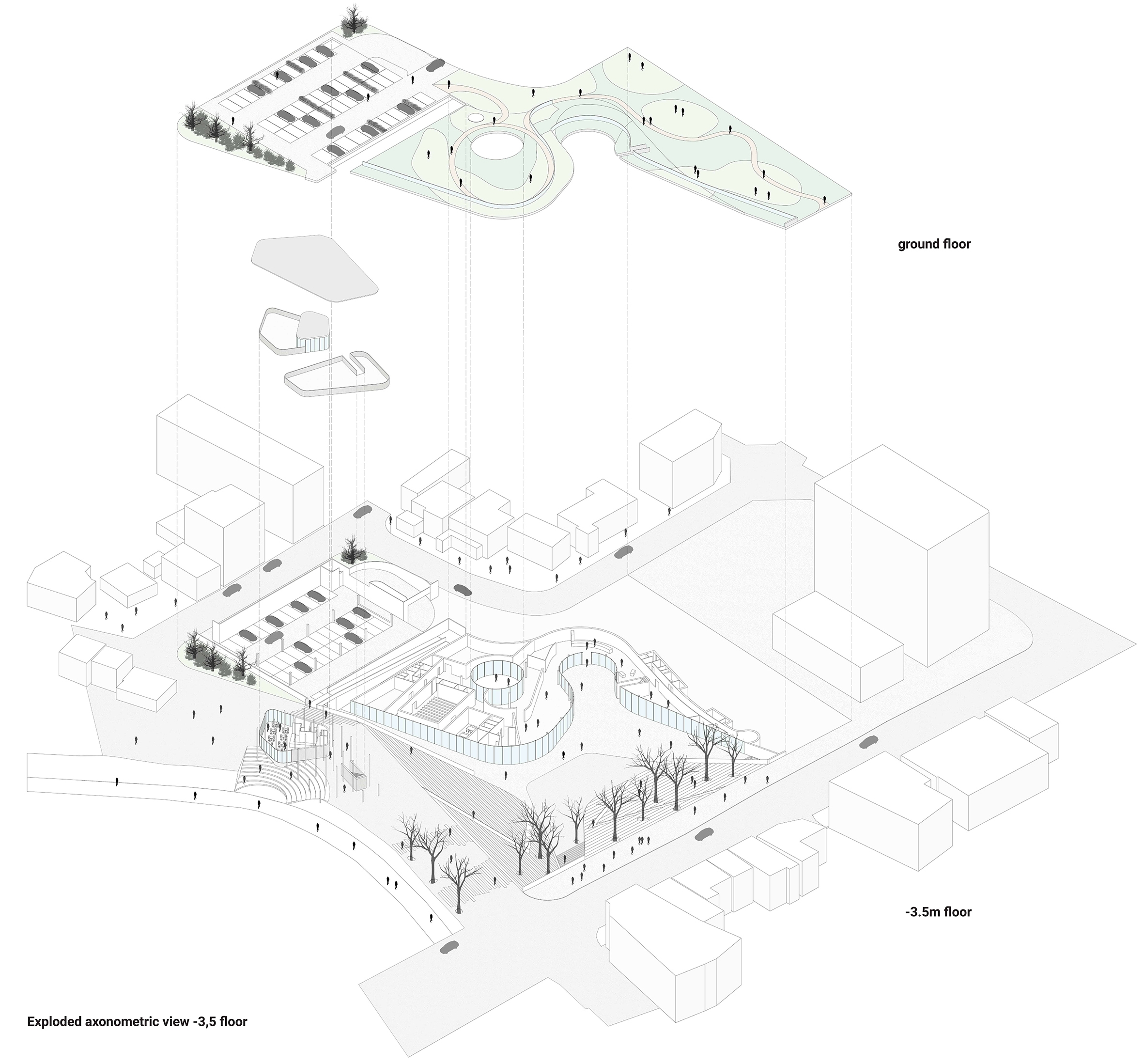 The object of the competition is a particular area located inside the perimeter of the historic city, near the ancient southern access (the South Gate), and made even more attractive by the proximity of a watercourse defining its borders, the Okcheon river.
Inside the ancient walls of Suncheon everything is densely built. The space is occupied by more or less large buildings. By contrast, our project aims at reducing the volumes with the construction of an underground space creating a decompression with regard to the surrounding urban saturation. This is both a compositional and a functional choice, allowing pedestrians to retreat from the main artery running through the center of the city, Jungang-ro.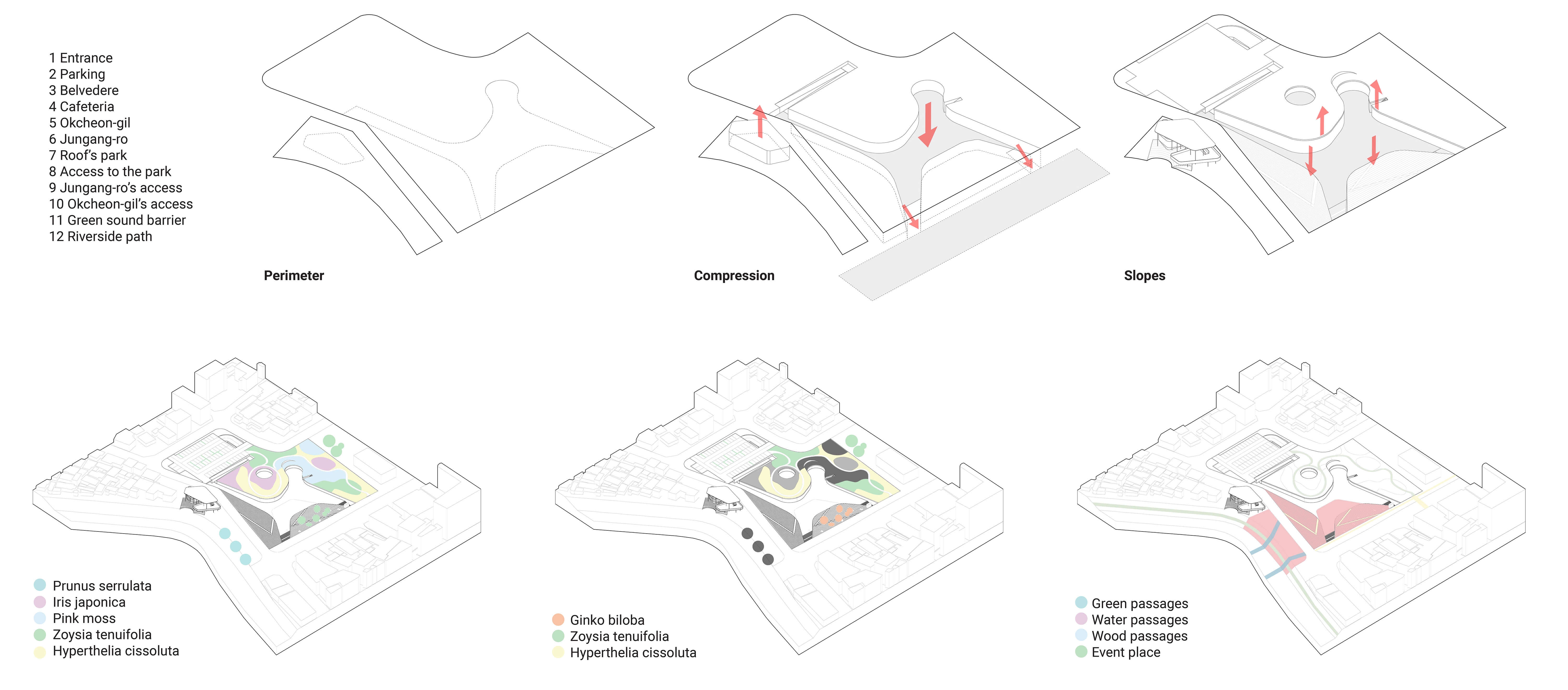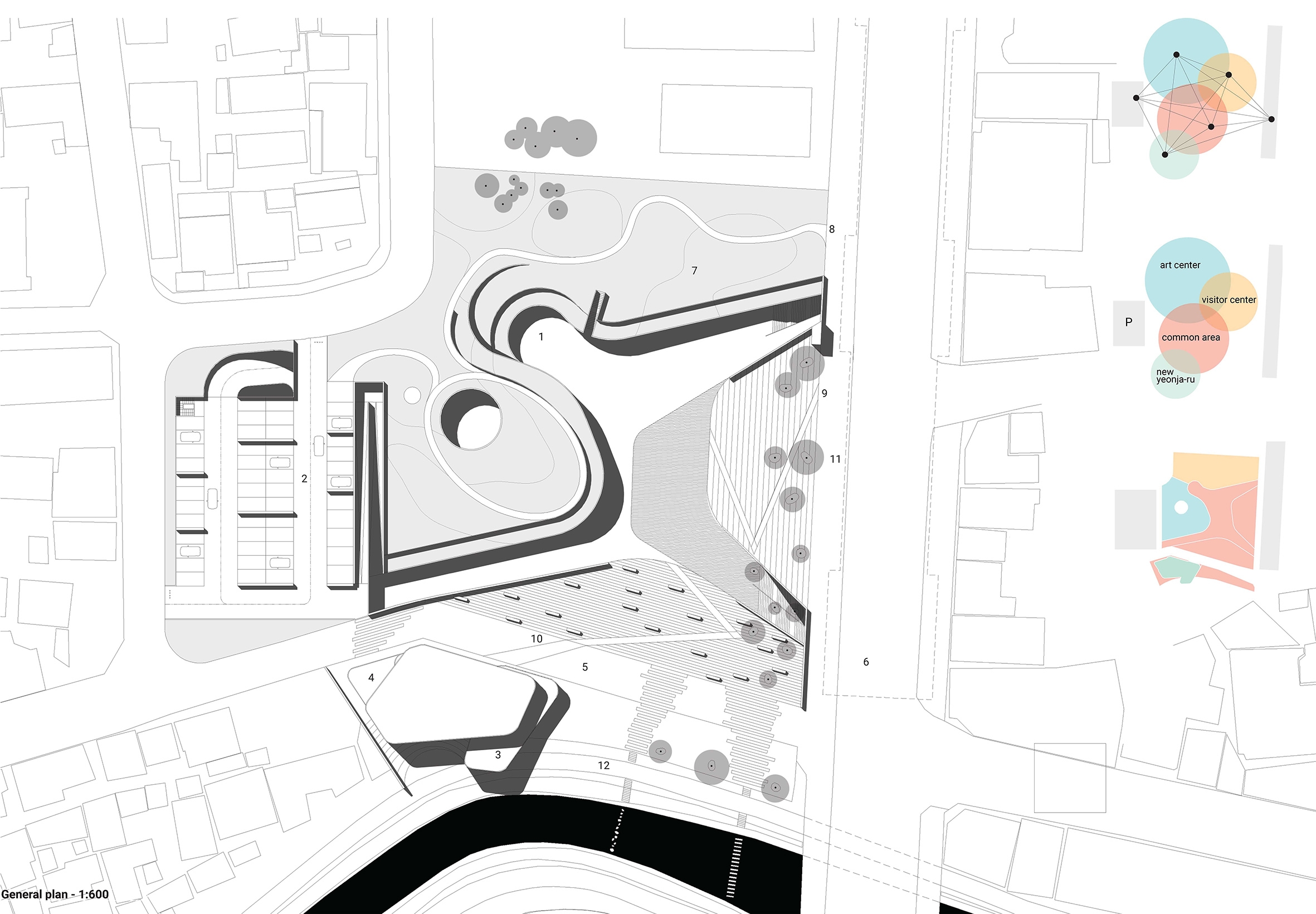 By diminuishing the proportions of the building, we obtain both a space that is far from the dangers and the noise created by the traffic, and an area on top of it that can be converted in a city park.
A second key feature of the project is the connection of the square lying in front of the new Suncheon Art Center with the adjacent underground shopping center.
The buildings are designed to accommodate a garden roof. The roof slabs have diverse heights to enhance the plasticity of the interiors and create amazing effects outside in the roof park.