December 18, 2018

Integrating food into urban planning book is out now, edited by Yves Cabannes and Cecilia Marocchino.
A collaboration between the The Bartlett Development Planning Unit UCL and the Food and Agriculture Organization of the United Nations FAO, aims to fill the gap between food culture and urban planning with more than 20 city-based experience, including...Tokyo with my research on Tsukiji fish market and neighborhood.
Long life to Tsukiji!!!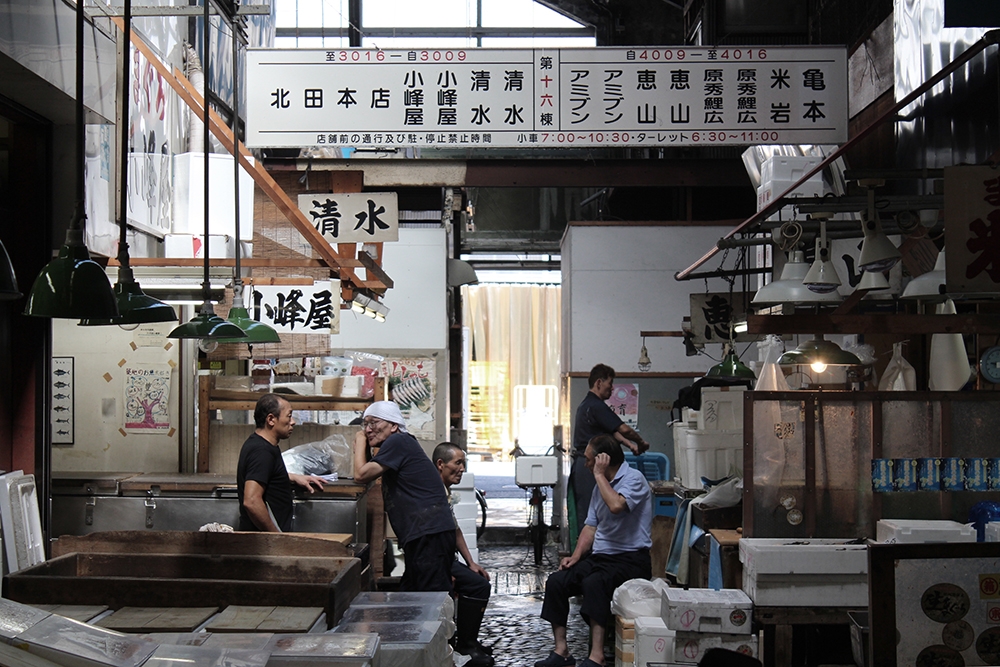 November 26, 2018

Lecture "Tokyo Playground: the Urbanism of play in everyday human experience" at Keio University, Yagami Campus.
Tuesday 27 November 2018 h16-18
Presenting the work on cities and play developed during the Post Doctoral Fellow from Japan Foundation.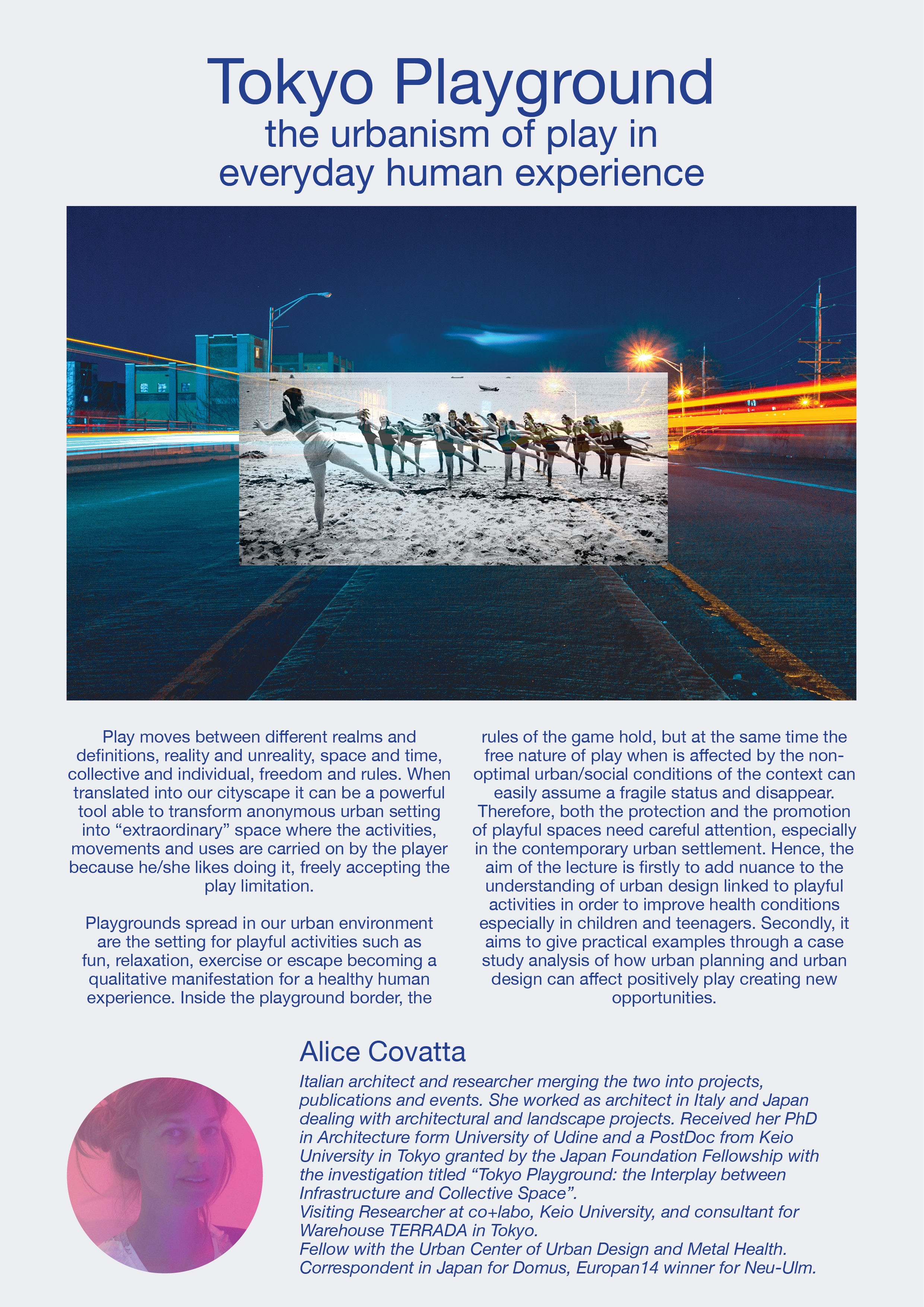 November 24, 2018

open 16:00 /// close 23:00
Sound Studio DOM
〒166-0003
東京都杉並区高円寺南4-25-7
五明堂駅前ビル3F

FUKAFUKADOMとは"プレイグラウンド"をテーマとしたイベントです。
国籍やジャンルを問わず様々な表現者たちが
自由に自己表現のできる開かれた遊び場を創出することをめざしています。
ジャンルレスな分子の融合によるカオティックな空間は
あなたのセレンディピティを宇宙的に広げるでしょう。
今回は、
まったくジャンルの異なる3バンド、DJ、インスタレーション、
舞踏ダンサーによるパフォーマンス、占い師による人生相談やトークなどなど、さまざまなコンテンツを予定しています。
ぜひこのカオティックな空間を体験しに遊びにきてください。

FUKAFUKADOM aims to create a wide playground for open self-expression. Chaotic space grown out of the fusion of intangible molecules able to cosmically extend your serendipity.
This time, three bands of completely different genres, DJs and installation art, a Butoh dance performance and life consultation by our fortune-teller are just some of the contents to be expected.
Come and join FUKAFUKADOM!

art director and content creator
Tepp Ueno
Alice Covatta
Kazuma Kurihara

immoral bands
Legion Of Andromeda
jari jari james
The Five Rings

dj
Jeremy Yamamura
Tanda
un poco piccante
KZM
diletta

performance
Taz Burns

installation art
Jean Sadao

spatial intervention
VedraVedra
Celeste
Alice Covatta

talk
Ryo Noguchi

fortunetelling/人生相談
Asahi

flea market
Crafti
Dog

bar
Bakitomadō

food
FukaFuka食堂

flyer design
Tadzia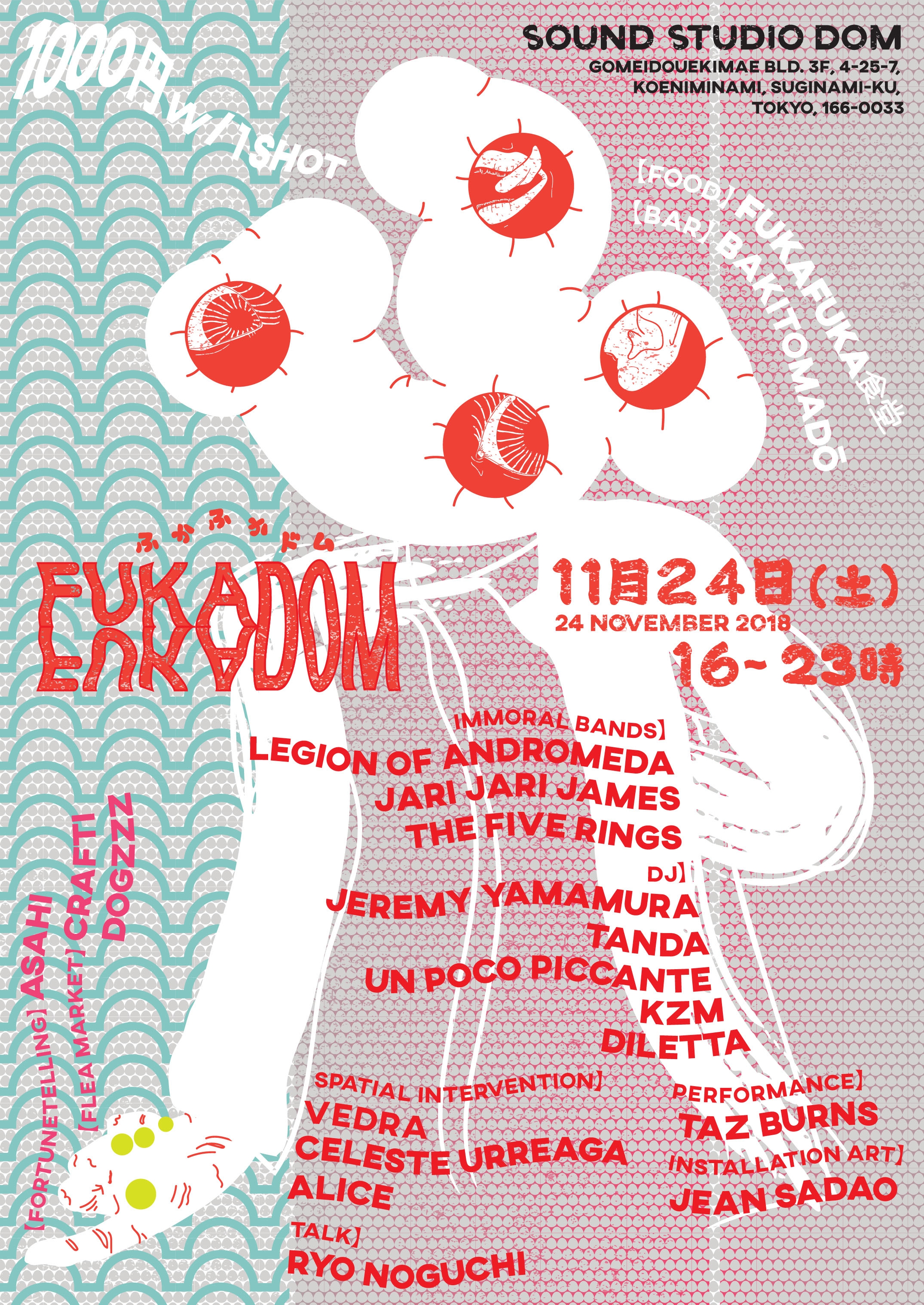 October 3, 2018

Exhibition of the Europan 14 winning project The new Heart of New-Ulm
with COPE Architect
3/20 October 2018,
IUAV Ex Cotonificio Santa Marta Venezia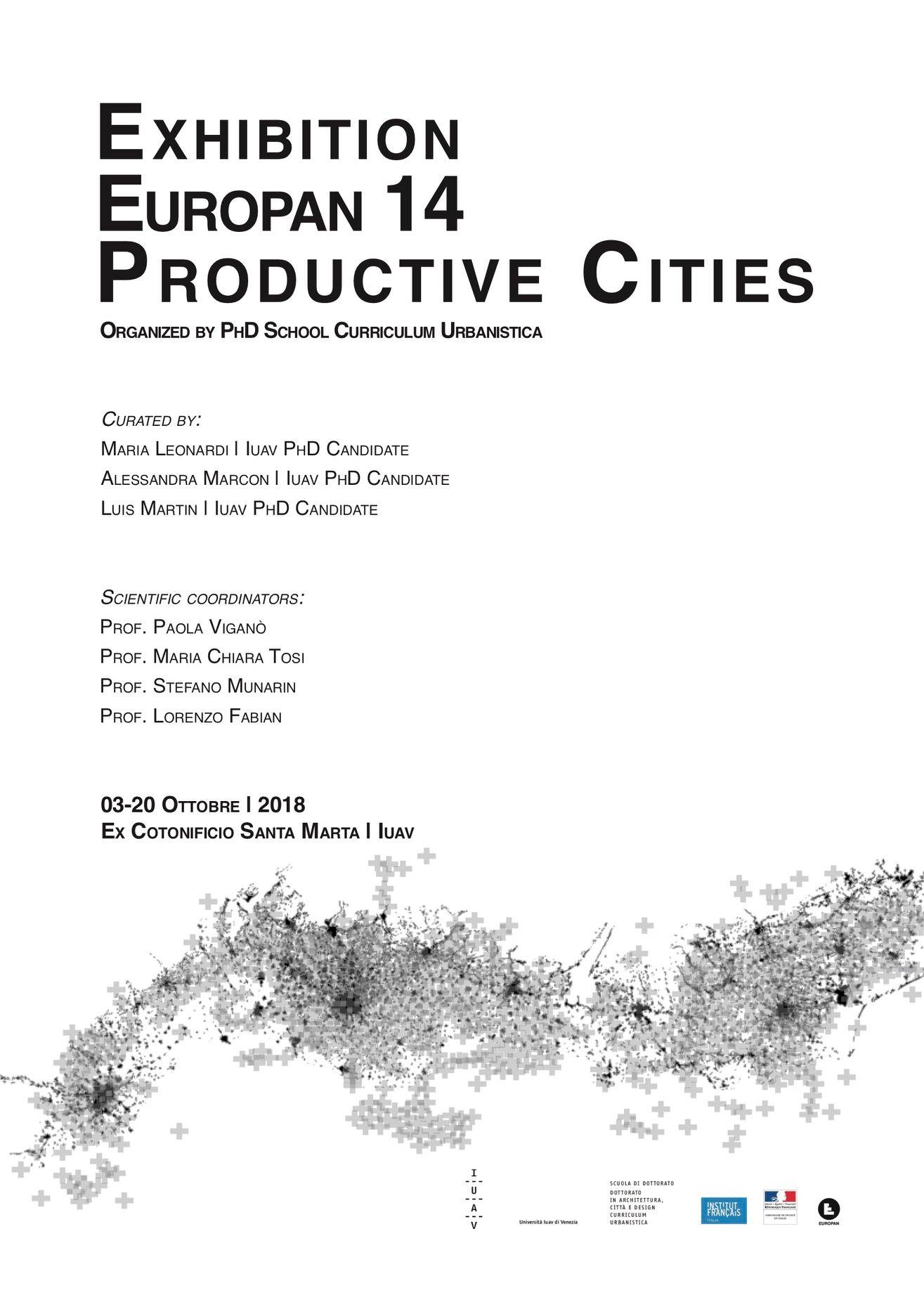 October 16/20, 2018

Paris Asian Art Fair and TERRADA Warehouse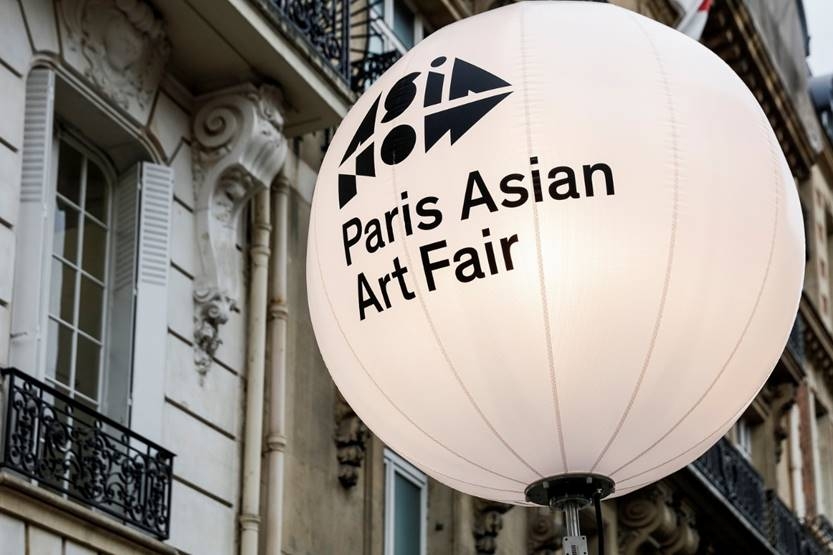 April 9, 2018

Enjoy a small bite of Sanaa latest project in Domus March issue.
Kazuyo Sejima + Ryue Nishizawa – SANAA, Tsuruoka Cultural Center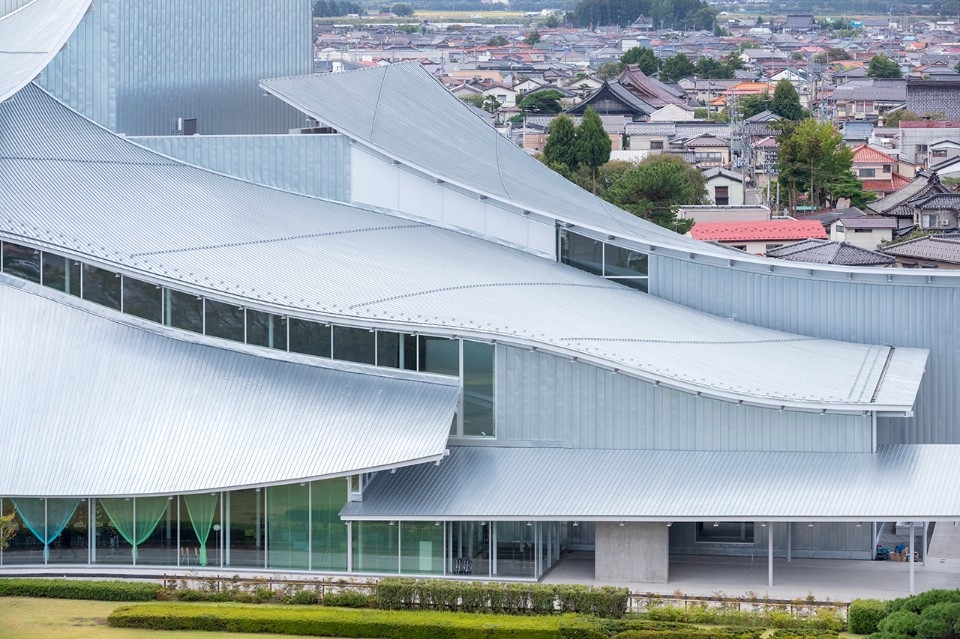 (…) The project is the Shogin TACT Tsuruoka, the Cultural Hall for the city of Tsuruoka in northern Japan, on the less man-made stretch of coast bordering the Sea of Japan. It develops as a multifunctional space on the same site as the old cultural centre, with the pur- pose of stimulating the whole of Yamagata Prefecture via its future artistic activities.
(…) In 2012 SANAA won the competition and designed an extension for the community's new civic activities beside a garden and a Han school. Their project incorporated the pre-existing structures of the student and artist collectives which were active at the time of the previous cultural centre.

You can read the full article in Domus March 2018 issue 1022 about reason and emotion, editorial Michele De Lucchi.